Paintings, drawings, stained glass, sculpture, jewellery,
pottery, prints and cards.


Open Wed-Sat, 10:00-17:00 until further notice.


We will operate a traffic light system: Green and Red.
Green = Come in. (No one else is in the gallery)
Red = Do not come in. (Someone is in the gallery. Please wait until this sign changes to green)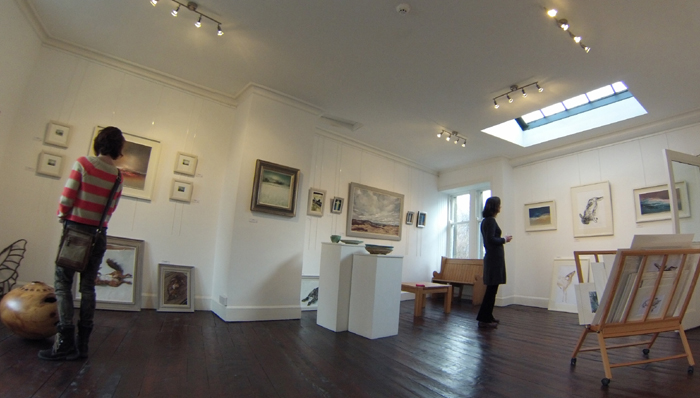 About the gallery
It is a spacious and bright gallery specialising in contemporary art and framing. Started in 2007 with an individual and personal touch, the gallery prides itself on showing good quality artwork. Open all year round, it hosts a frequently changing programme of exhibitions.
Dogs are welcome as are children, the latter of which can draw and paint at a little table then take their artwork home when it's time to go.
.
Where to find us
The gallery is located in the Perthshire town of Auchterarder. Famous for the longest High Street in all Scotland and once known as 'The town of 100 drawbridges', Auchterarder's a busy little place full of friendly people, fresh air and lots of small independent shops and businesses.
The gallery is in the heart of the High Street, down from the car park entrance and opposite Aytoun Hall.
Look out for our brown tourist sign pointing across to where we are.
.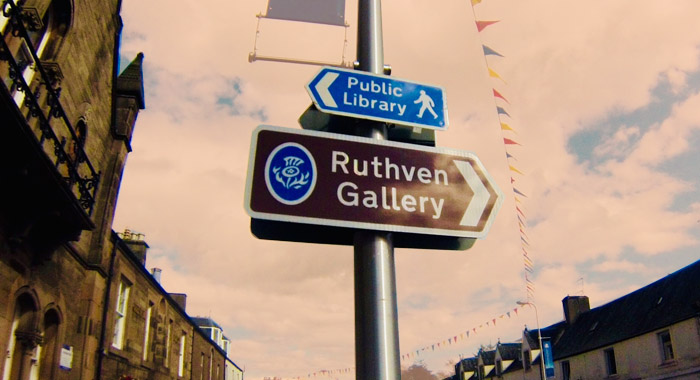 How to get in touch
Write to us at 90 High Street, Auchterarder, Perthshire, PH3 1BJ, or give us a call on 01764 664233. Our email is: enquiries@theruthvengallery.co.uk

We're open Wednesday to Saturday: 10:00 to 17:00 or by appointment.